Week 5 term 4 2023
Kia ora Koutou,
The past three weeks have been hectic around our school, with camps rolling in and out of Karangahake Gorge. Some of our groups have had great weather, and some not so good. It seems that the students that have taken this opportunity to go to camp have enjoyed themselves. It has been a back-to-basics camp with our students staying overnight in tents, walking through the bush, having no access to wifi and working together collaboratively throughout the experience.
A huge thank you to our parent helpers who came along to support us and to our teachers who also had to organise their own families so they could spend a night away with their class.
A special thank you to Amanda Taylor and Charles Hume, our DPs, who did all the organisation for these camps. A lot of time and effort has gone into ensuring these camping experiences go to plan. Amanda and Charles have also shared the load of being at each camp between them.
This week, Mr Hume and Mrs McLeish head off to the Blue Mountains Camp Tongariro with a group of Maeroa students for three days. This will also be a wonderful outdoor experience for the students who have taken this opportunity.
This is what intermediate/middle schools are about: enabling our students to experience new and challenging learning opportunities that will support them in developing greater independence and resilience, leading to the development of self as a learner and a citizen.
School Uniform - this is a reminder that there is an expectation that all students will be dressed in the correct school uniform at Maeroa Intermediate, including footwear. Thank you to all the parents who ensure their child is in the proper uniform every day.
Enjoy the weekend.
Ngaa mihi nui
Susan Wood - Principal
School Speech Competition
The winner of our school speech competition for 2023 is Neha Krishna from room 17. Neha presented an interesting and engaging speech about school zoning. Neha also represented our school at the Waikato Intermediate and Middle Schools Speech Competition for 2023 - well done Neha.
Thank you to all students who participated in our school competition. There were some great topics chosen and we enjoyed listening to a variety of speeches.
Maeroa Twilight Market
THURSDAY 16 NOVEMBER -
5.30 TO 6.45
I hope your child has been discussing the financial literacy learning we are currently doing at school and the business they are involved in for our Maeroa Twilight Market. It has been a big learning curve for all involved, and the excitement is mounting. Last week, students were given a booklet, which I have attached to this email, that gave an overview of how it works and a directory of what is available.
We are keen for your support in the following ways:
Ask questions that help to think about the logistics of profit and loss

Encourage children to solve problems for themselves and with their business partners

Let your child do the business

Come along and spend your money at the Maeroa Twilight Market
Why have prepaid MTM Dollars?
This limits the risk of cash going missing on the night. On the last market night, we handled about $8000 in about 1.5 hours and managed approximately 75 stalls - minimising risk profit loss is where our decision lies.
What is the value of an MTM dollar?
It si $1NZD = $1MTM Dollar
Will I get a refund for unspent MTM Dollars?
No, this will be considered a donation to the school.
Why do I have to pre-order money?
We only have one EFTPOS machine in the school, which can't service the number of people on the night of the market. It also indicates how many people intend to come and that we have the stall set up to cope with customers. It also dictates how many MTM dollars we create. In the past, we ran out of MTM money.
How much money should I re-order?
Most items, food and games are under $5. You may decide to have dinner, or everyone in your family gets $5 each to decide on what they want.
Will there be more MTM money to buy on the night?
Depending on how much we presell, we may have some extra money to purchase on the night. This is because we also have a limited amount of goods to sell. We won't be selling extra money if we have nothing left to sell.
Where will I collect my MTM money from?
Head to the school library, AKA Maeroa Twilight Market Bank, on the night and your money will be ready to collect.- Stalls open at 5.30.
When does Pre-ordering money finish?
Pre-order MTM money either online from Monday 6th November to Monday 13th November
Maeroa Intermediate - ASB 12 -3454 - 0024510-000

Code:

Childs Name

Ref:

MTM Money

Preorder MTM money with cash or EFTPOS at the school office until 3 pm Thursday, 16th November
We understand that this will not truly reflect the business world, but we are trying to bring in elements to make this authentic, fun and meaningful for learning. Some business ventures will work out better than others, which will also be the learning. Please remember that we have tried to let the students do the work on the businesses as much as possible and that the market is a night of learning - we thank you for your patience, encouragement and support with or MTM and look forward to a successful market night.
Colour Run 2023
Friday 17 November
We will have a Fun Run Colour Run on Friday, 17th November. It will be held in the afternoon from 1.45 - 3 pm on our school fields.
Your child has brought home a newsletter that explains how it works, as there are opportunities to fundraise and win prizes. However, all students are welcome to run and take part, and we encourage students to seek sponsorship as another avenue for our school fundraising efforts.
Money raised this year will go towards a new kai cooker, BBQ tables, sun shelters, and the final parts of the camping equipment we have used over the past few weeks.
Fraser High Orientation Day

We have many Year 8 Students enrolled at Fraser High for 2024 and they are invited to attend an orientation day on Thursday, 23rd November. This is an essential part of the transition to high school, and students attending Fraser next year should attend.
If you are not enrolled yet but think you are going there, you should enrol online and attend this day.
Students meet at Fraser High at 8.45 and 9 am outside the gym by the turf. Maeroa Staff will be there to meet students and help get the day started.
They can bring a bag to carry a hat, drink bottle, handouts, etc
Lunch will be provided; however, students can bring a snack or their own lunch if they are worried about what is on offer.
The day will help them understand how the school works and what is on offer.
Students leave directly from Fraser High at 2.30 and will go home. They are not required to return to Maeroa.
Kauri Team at Camp
By the end of this week, all of our students would have had the opportunity to go to camp in the Karangahake Gorge. Students had a great time, with a student telling me today that she wishes they had been able to sleep two nights in the tents.
Kauri Camp November 2023
Camp 2023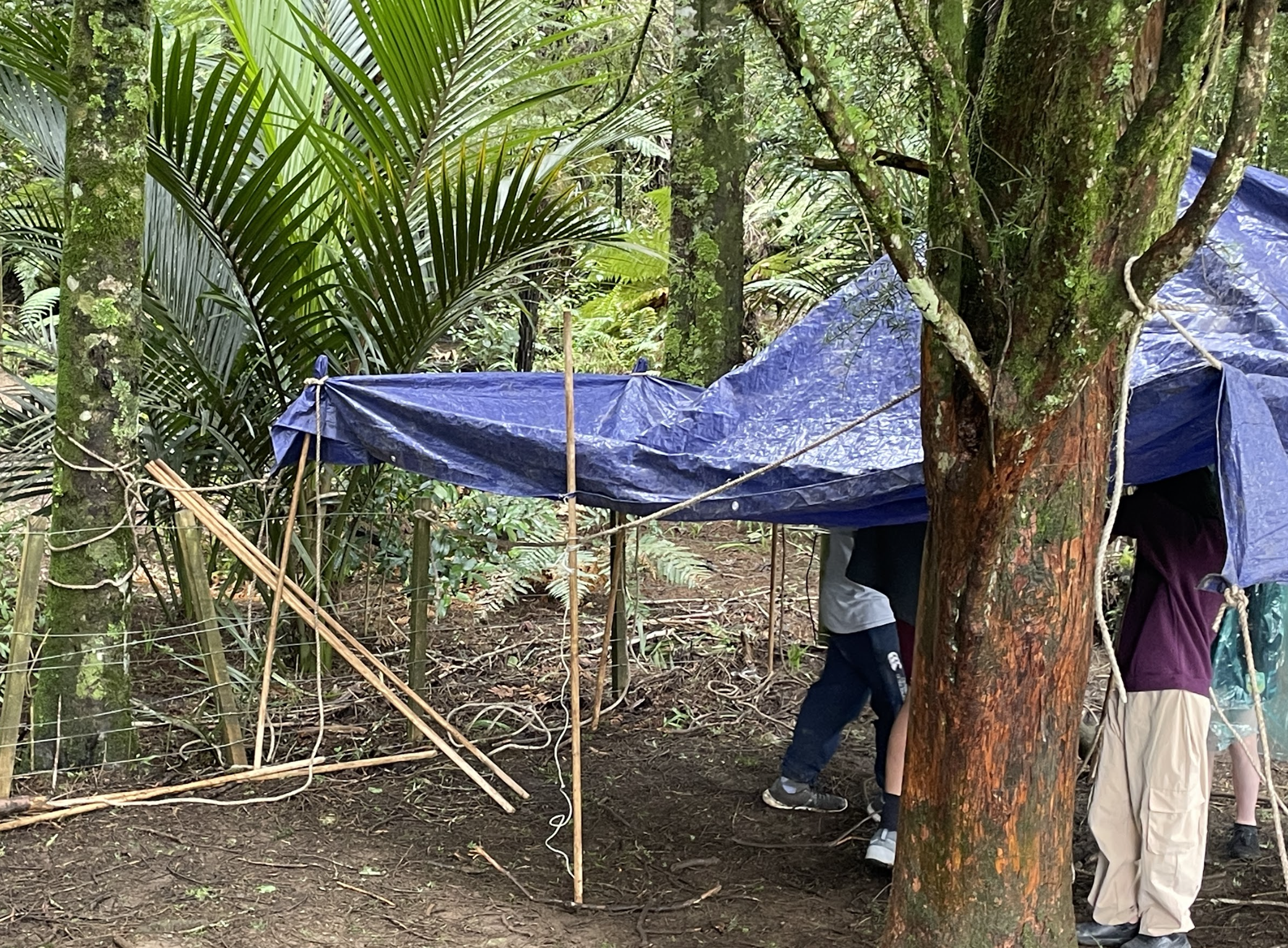 Prev
Showing images
1 - 8
of 25
Next
Kauri Camp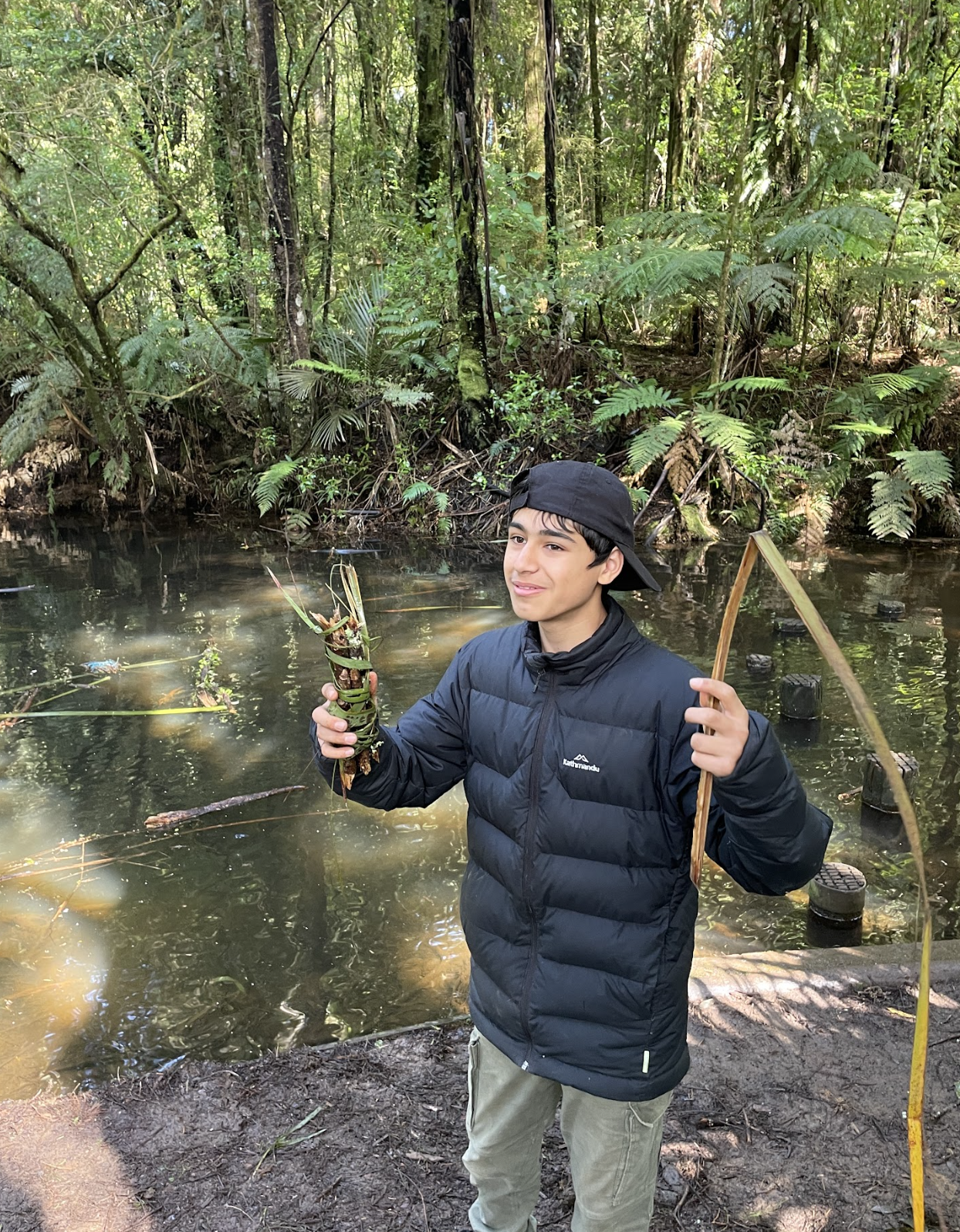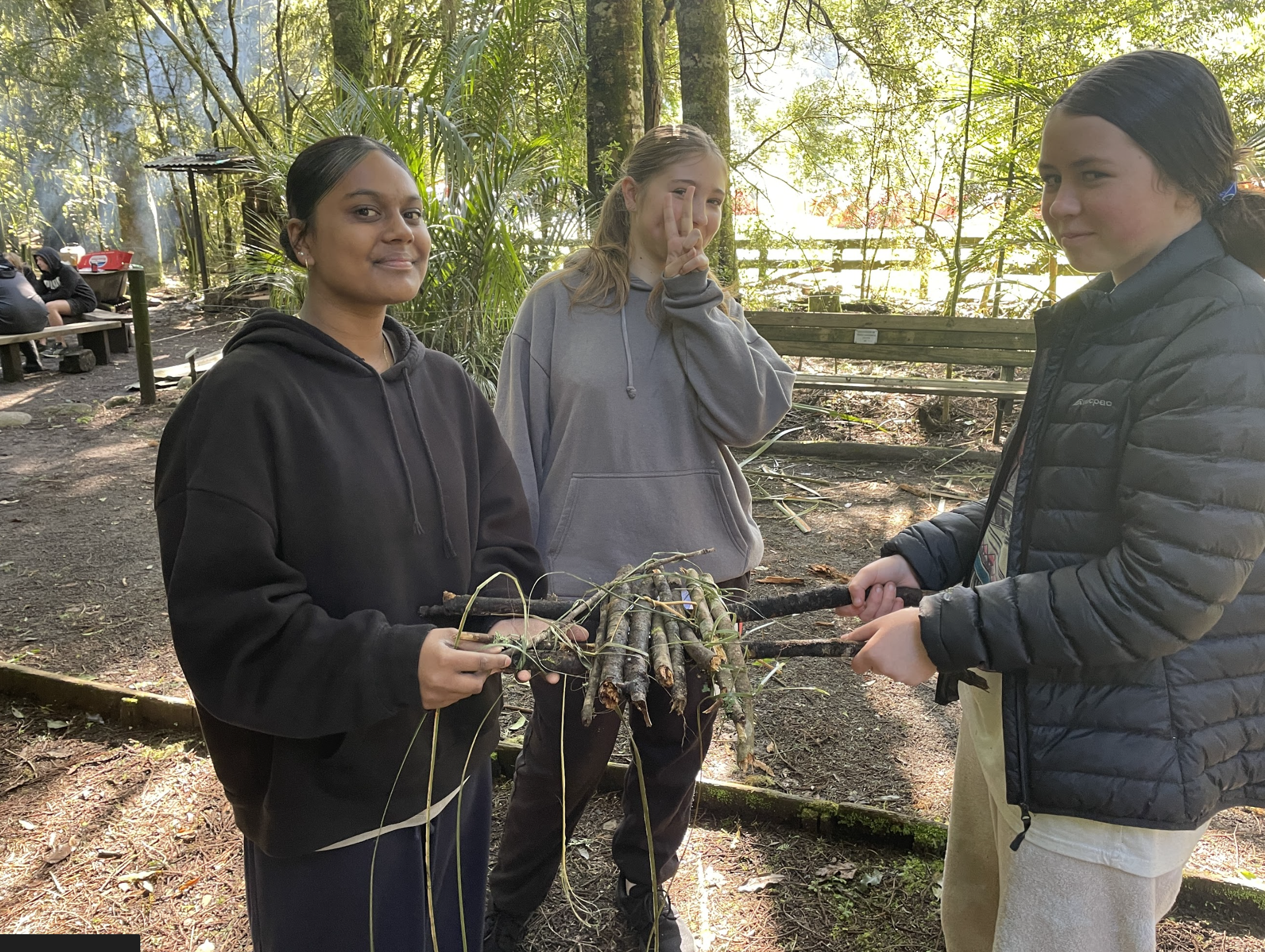 Prev
Showing images
1 - 8
of 18
Next
Rooms 29 & 30 Class camp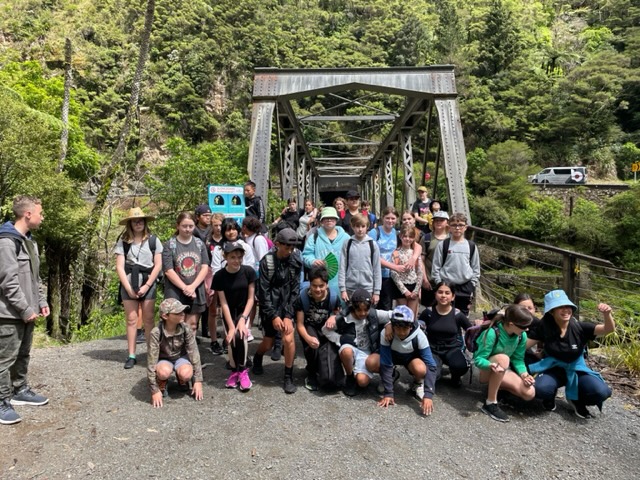 Koru Badges 2023
Our Koru flashes and Badges are something every student in our school can strive for. Everyone has the opportunity to earn them in their time at Maeroa Intermediate.
We congratulate those students who have earned their badges since our last newsletter.
Bronze: Jayda-Rose Murray-Ofanoa, Jordan Starchurski, Devon Bennett, Nevia Boys, Stevie-Jay Napier, Tyler Hills, Abulfazl Akbarzada, Zubaida Shaqicat, Acacia Martin, Ryan La Roche, Noah Hickman, Shanaya Chand, Loyal Ngataierua, Jasper Koch, Maia-Rose King-Wallis, Aiden Pita-Foster, William Downey-Parish, Shylaca Joseph-Walker, Jack Hardgrave, Kymaani Rangitakatu, Tammie Scrivener, Noel Lal, Summer Roband, Michael Hotene, Madisyn Majurey, Logan Tynan, Zach Murray, Kryselle Raerino, Jeevika Gounder, Jade Henderson, Grace Moynahan, Kayden Marsden, Nevaeh Murray, Jaxon Dawson, Kendyl Astrella, Erik Graham. Savanna Henry-Jamieson.
Silver: Ivy Storer, Joshua Addatu, Aiden King, Chloe Allott, William Downey-Parish, Daniel Kelly, Taylor Fothergill, Dallas Edmonds, Jamilla Ganas, Christy Chander, Jade Henderson, Mili Qaranivalu, Keiran O'Brien, Bella Longworthy, Tevin Poung, Jacob Hodges, Belle Baker, Zhane de Villiers, Reid Bridge.
Gold: Kelly Williams, Gali Hindmarsh, Zoe Russell, Harry Matson, Poppy Pye, Neha Krishna, Khloe Woodward, Mason Ratcliffe, Mila Faithet, Yaseer Wasel, Amberlei Sio Lealiifano, Joshua Entwhistle-Phillips, Tyrone Jonson, Daniel Elisassi, Junior Mulipola, Abdullah Tariq, Joshua Stevens, Zander Johansen, Ivy Storer, Keaton Kitchen, Lydia Waldron, Suhanee Prasad.
Platinum: Poppy Pye, Sasha Hands, Dayo Temitope, Ethan Hobson, Gali Hindmarsh, Taylor Clark, Khloe Woodward,
Star: Malaya Guysayko, Siri Combs.
Superstar: Malaya Guysayko.
Maeroa Intermediate Athletics Results 2023
Year 7 Girls
100 metres: 1st Esther Poimatagi 2nd Ruby Webber 3rd Emma Chalkley
200 metres: 1st Rickaya Coleman 2nd Esther Poimatagi 3rd Annabell Hardie
800 metres: Annabell Hardie
Shot put: 1st Kymaani Rangitakatu 2nd Edyn Haira 3rd Eden Kaire-Karauna
Discus: 1st Mili Qaranivah 2nd Kymaani Rangitakatu 3rd Maddison Siemonk
Long Jump: 1st Emma Chalkley 2nd Kymaani Rangitakatu 3rd Ruby Webber
High Jump: 1st Emma Chalkley
Cricket Ball Throw: 1st Rickaya Coleman 2nd Mila Faithet 3rd Emma Chalkley
Year 7 Boys
100 metres: Sefa Mataoa 2nd Jordan Stachurski 3rd Tevita Lile
200 metres: 1st Sefa Mataoa 2nd Tavita Mataoa 3rd Tanuku Parata
800 metres: 1st Sefa Mataoa 2nd Jordan Stachurski
Shot Put: 1st Junior Tawake 2nd Matai Lake 3rd Haylen Awa
Discus: 1st Matai Lake 2nd Mila Lau Young 3rd Cleave Hall
Long Jump: 1st Cyrus Phan 2nd Tevita Lile 3rd Manthuja Kurukalasooriyage
High Jump: 1st Sefa Mataoa
Cricket Ball Throw: 1st Matai Lake 2nd Krishan Narayan 3rd Michael Hotene
Year 8 Girls
100 metres 1st Nalei Nelson 2nd Lucia Webber 3rd Maddi McGregor
200 metres: Nalei Nelson 2nd Eva O'Connor 3rd Nevaeh Mathewson
800 metres: 1st Eva O'Connor
1500 metres: 1st Sadie Mulhmann 2nd Ruby McCluskie
Shot Put: 1st Te Atawhai Katipa 2nd Nalei Nelson 3rd Tawana Tomu
Discus: 1st Te Atawhai Katipa 2nd Tammie Scrivener 3rd Nalei Nelson
Long Jump: 1st Nalei Nelson 2nd Eva O'Connor 3rd Michaela Watson
High Jump: Jayda Rose Murray-Ofanoa 2nd Michaela Watson 3rd Emma O'Neil
Cricket Ball Throw: 1st Gabrielle Lil 2nd Sam Cabalit 3rd Anahera Beattie
Year 8 Boys
100 metres: 1st Shia Harnett 2nd Tevin Poung 3rd Javahn Leilua
200 metres: 1st Shia Harnett 2nd Tevin Poung 3rd Jayden Rutene
800 metres: 1st Shia Harnett 2nd Javahn Leilua
Shot Put: 1st Jayden Rutene 2nd Joshua Addatu 3rd Raniera Miringaorangi
Discus: 1st Romeo Allatt 2nd Whakawae Jacomb-Jolley 3rd Mark Caldwell
Long Jump: 1st Makua Moller 2nd Hohepa Henry 3rd Tevin Poung
High Jump: 1st Shia Harnett 2nd Isaac Muru-King 3rd Jacob Te Whare and Javahn Leilua
Cricket Ball Throw: 1st Makua Moller 2nd Brooklyn Kempson 3rd Jacob Te Whare
Congratulations to all of our winning athletes. Thank you to all students who participated as without you there would not be a competition.